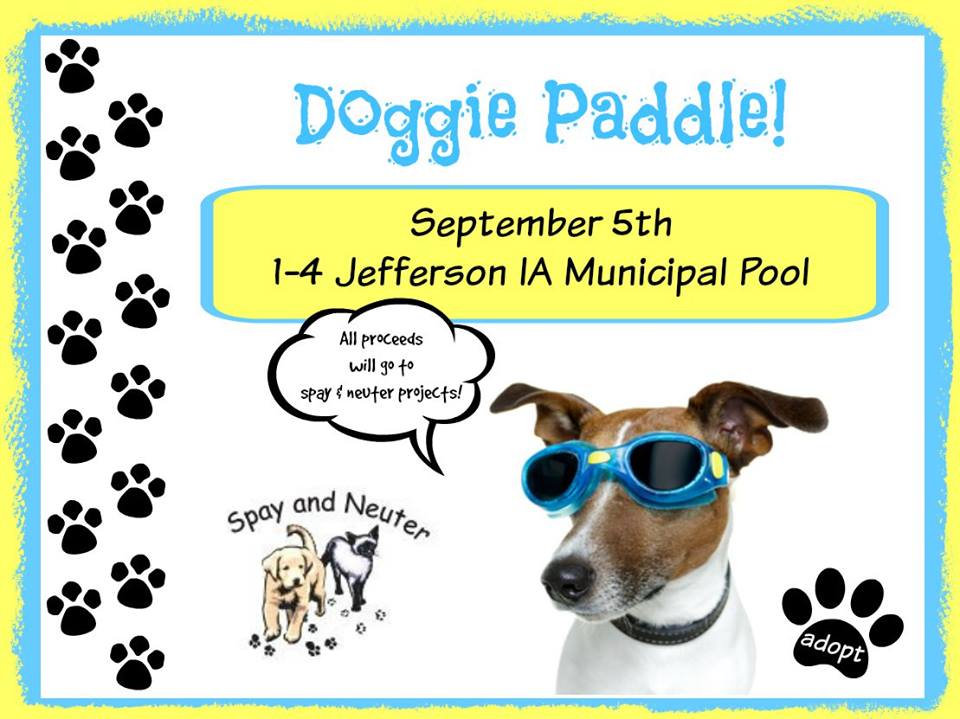 Doggie Paddle
Comments are off for this post.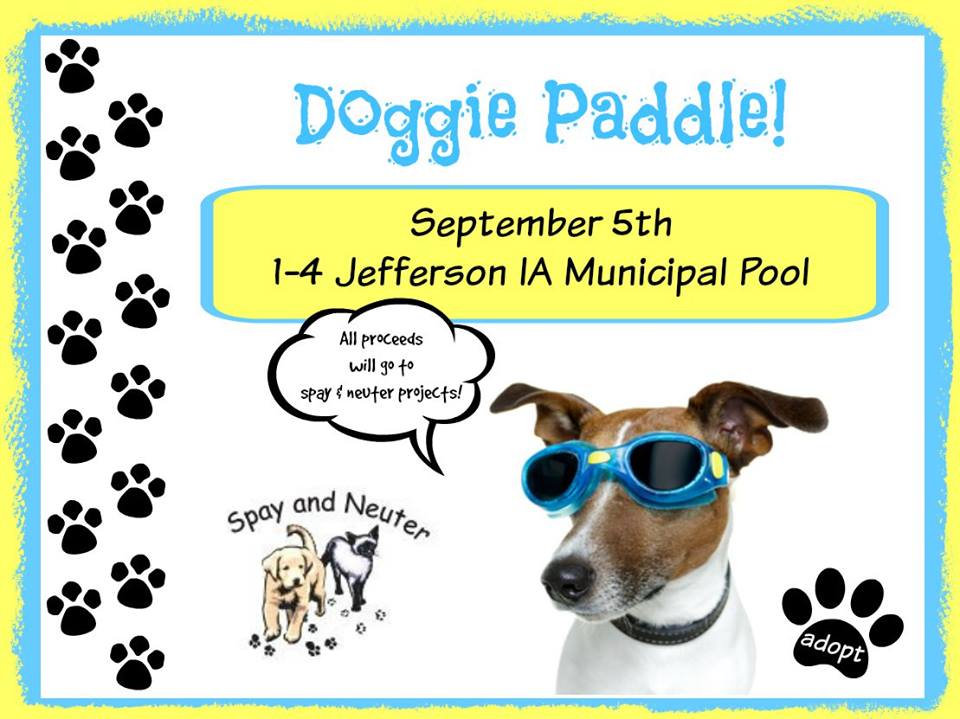 It is that time of year again!!!
Where the dogs and their humans invade the Jefferson, IA Municipal Pool!
Saturday, September 5th from 1:00pm-4:00pm
Don't forget the Doggie Swimsuit Competition!
Make sure your Pooch has a cute outfit for the Swimsuit Competition!
Door Prizes too!
Admission is $4 per dog, humans are free with paid canine.
All proceeds go to A.P.E.'s Spay and Neuter services.
For more Info:
Parks & Rec: 515.386.3412
A.P.E.: 515.460.7729
The Fine Print:
No one under 14 is allowed without adult supervision
All dogs must have a leash, for outside the fenced pool area
All dogs must be current on Rabies Vaccination
No "in heat" female dogs
Please refrain from using the deep end
Diving boards are closed during this event