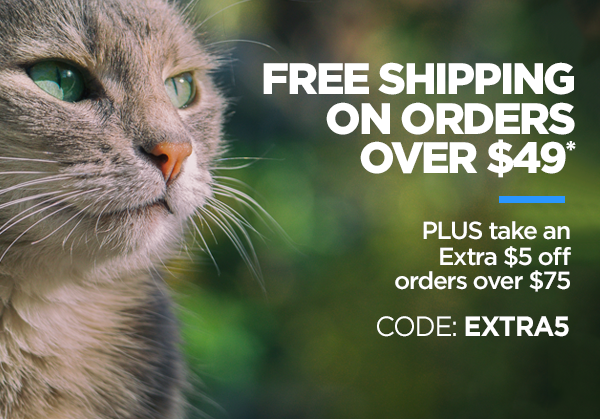 March Extra5
Comments are off for this post.
Visit our online pharmacy (in affiliation with Dr Lisa Hindle DVM) at  http://goape.vetsfirstchoice.com/
For your convenience we have a link to our online pharmacy on our home page www.GoAPE.Info
LIMITED TIME OFFER
Save $5 on orders over $75 with code EXTRA5
Plus Up To $45 in Extra Savings
Valid 3/21/17 – 3/30/17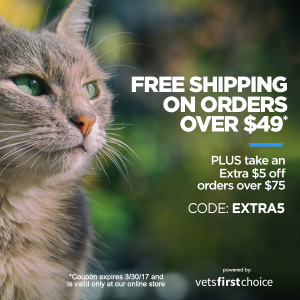 If you need help or would like to place an order give Vets First Choice a call at 888-606-3336 Monday – Friday from 8:00 am – 5:00 pm CST.
*Promos are valid only at our online store (cannot be used at Dr Hindle's office) and cannot be combined with other coupons or points.  One-time used only.  Promos can be combined with rebates and savings.
Free standard shipping on most medication orders over $49.  Free shipping on most medications and foods on AutoShip.
There are exceptions, see our shipping policy for more information.