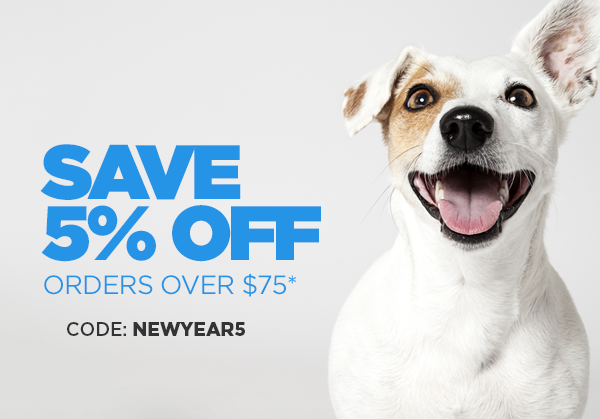 January Savings 2017 – Last Day
Comments are off for this post.
Save up to $45 with Instant Rebates & Savings-Last Day!
New buyers will receive 10% off entire order with code:   NEWYEARTEN     (Min purchase $75)
Current buyers will receive 5% off entire order with code:  NEWYEAR5     (Min purchase $75)
Visit our online pharmacy (in affiliation with Dr Lisa Hindle DVM) at  http://goape.vetsfirstchoice.com/
For your convenience we have a link to our online pharmacy on our home page www.GoAPE.Info
This promo expires Today, Tuesday January 10, 2017.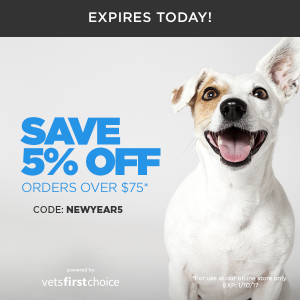 If you need help or would like to place an order give Vets First Choice a call at 888-606-3336 Monday – Friday from 8:00 am – 5:00 pm CST.
*Promos are valid only at our online store (cannot be used at Dr Hindle's office) and cannot be combined with other coupons or points.  One-time used only.  Promos can be combined with rebates and savings.
Free standard shipping on most medication orders over $49.  Free shipping on most medications and foods on AutoShip.
There are exceptions, see our shipping policy for more information.