Granger Cats Update
Comments are off for this post.
A.P.E. will have more cats available for permanent homes, available as early as November 1st.
Volunteers are actively continuing their work, rescuing eight more cats from a hoarder house in Granger, IA. They have been busy loading  equipment, including live traps, in preparation for the work that will begin the week of October 26th.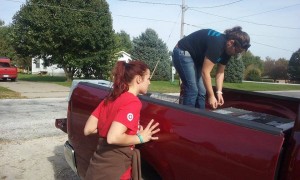 One of the cats has shown that he will match the wits of the volunteers by stubbornly sitting outside of the live trap. Unique personalities like this are hopefully not an inspiration to the other kitties looking for their forever home.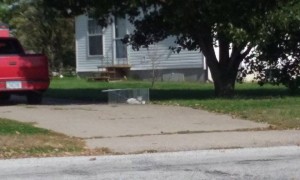 To learn how you can donate to help animals here in Iowa please visit our donation page on our website www.goape.info/donations