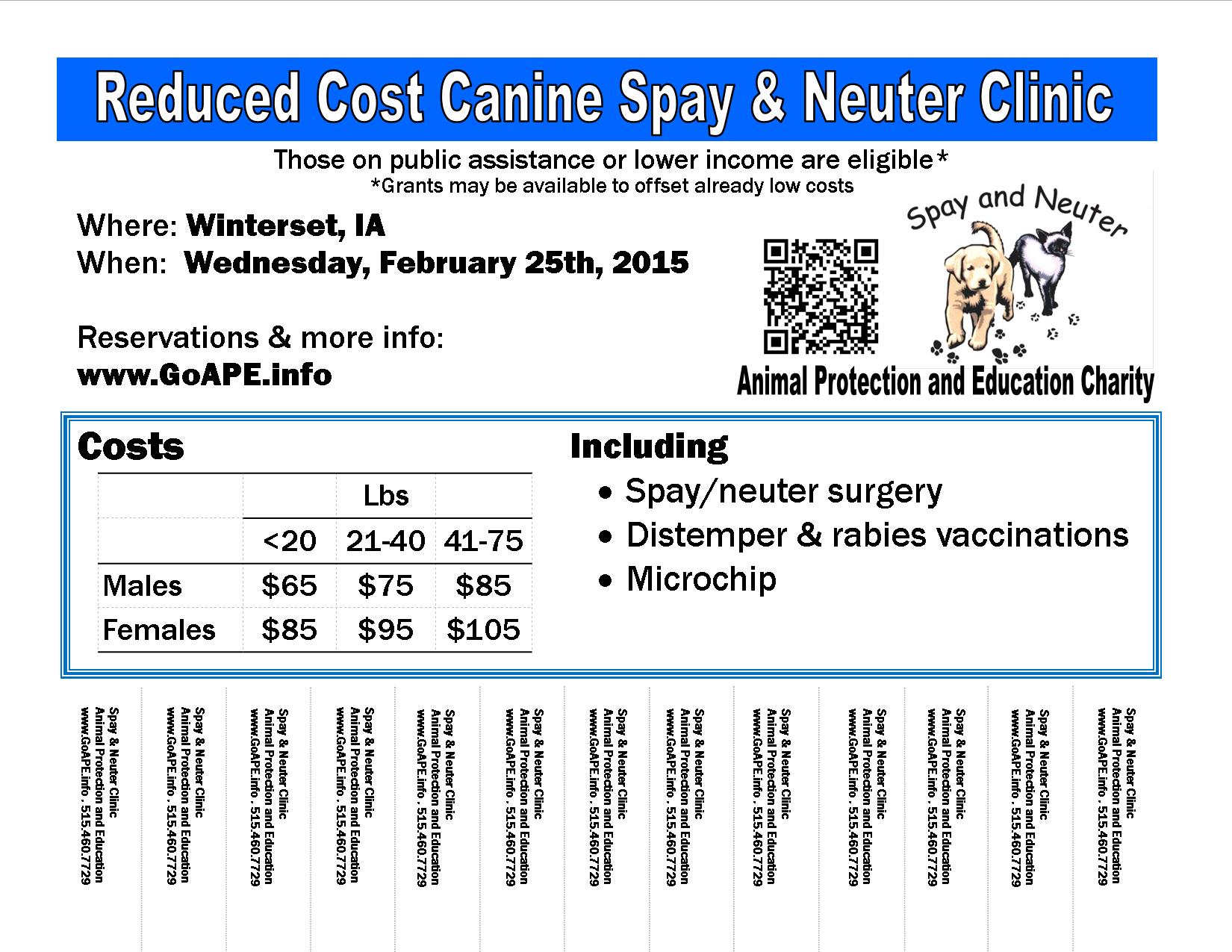 February 2015 Clinics Dates Have Been Announced
Comments are off for this post.
It is spring time to start thinking about getting those cats and dogs spayed/neutered instead of having spring litters. We will be offering clinics in Central Iowa for both Spay/Neuter clinics and Vaccine clinics.
We hope to offer more vaccination clinics and are waiting to hear back from area vets on their availability.
Please see the list below for dates in your area, and remember we can car pool at times as well. Additionally, we are now able to do small dogs at select locations!
Clinic Dates:
Feb 1st, Sunday, Vaccine clinic (Cats and Dogs), in Jefferson, IA
Feb 6th, Friday, Spay/Neuter clinic (Cats only) in Newton, IA
Feb 20th, Friday, Spay/Neuter clinic (Cats only) in Rockwell City, IA
Feb 25th, Wednesday, Spay/Neuter clinic (Cats and Small dogs) in Winterset, IA
We do microchipping of pets, at all of our clinics.